Guardian Athletics' KatoCollar provides better protection to the head and neck of athletes by slowing their movement after impact by up to 30% and allowing football players a lightweight, discreet design that doesn't get in the way of a safer way to play football.
We love football. Like you, we're concerned about the future of the game. Bottom line? We need to do a better job of keeping athletes safe.There are better ways to protect football players against head and neck injuries — including concussions — through a combination of improved protective gear, training, and innovation. We designed Kato Collar to slow down the head after impact while at the same time providing a discreet, lightweight design that allows players to move freely.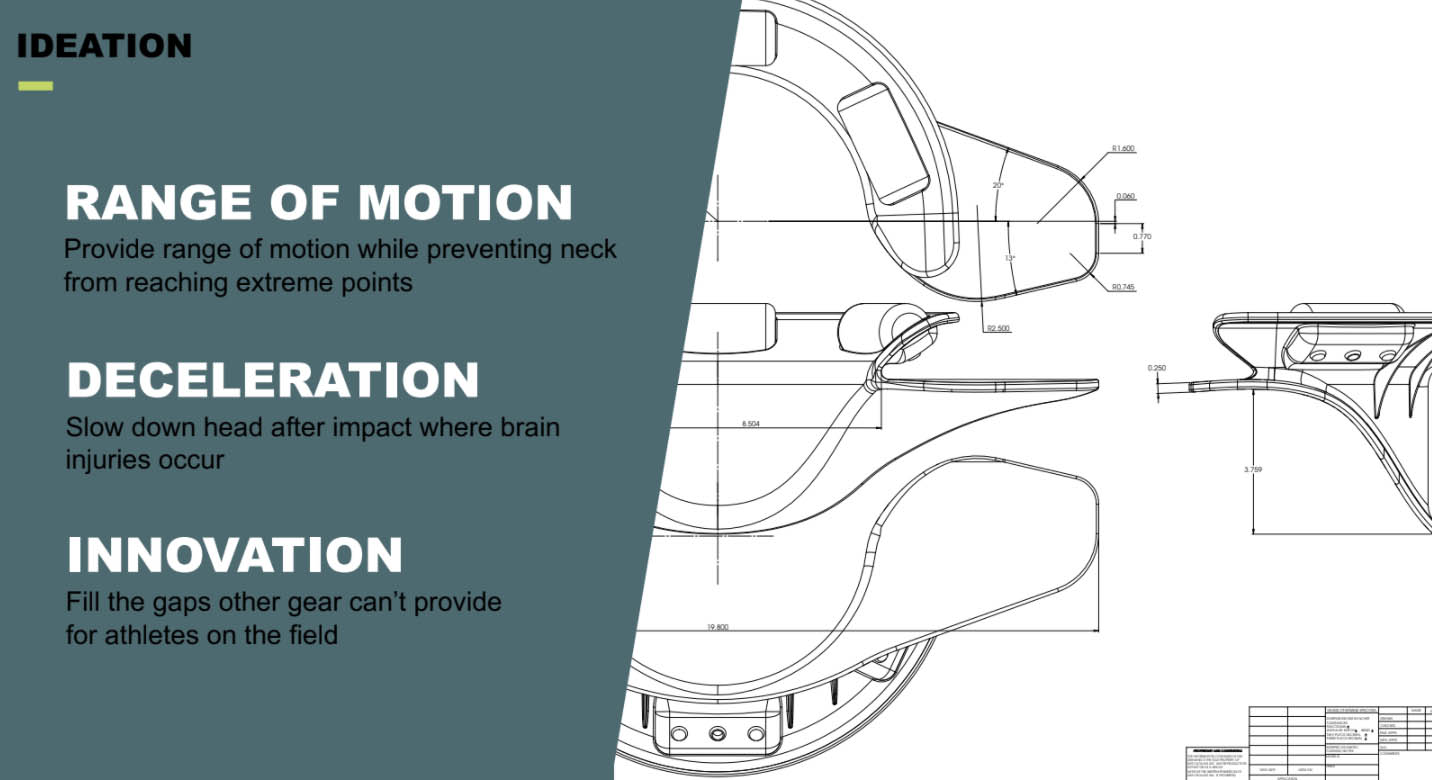 Our Story

Football creates incredible communities. Yet football has a problem: There is a lack of protective gear for football that properly addresses the frequency, severity, and recovery times tied to head and neck injuries. As a result, the fear of career-ending injuries — such as concussions — prevents athletes of all ages from playing a game they love.While helmets and pads provide protection, it's not enough. With the last major innovation in safety gear dating back to the recommendation of adding the facemask to the helmet in 1955, the industry isn't moving fast enough with innovative approaches to keep athletes safer from injury. Movement of the brain after impact can lead to stretching, strain, and bruising; many times leading to a concussion. Additionally:Schools and parents are admittedly torn with the safety of the athletes due to budget constraints: There is too often simply not enough money in the budget to account for new gear.We accommodate this challenge with flexible purchase and rental options, as well as bulk discounts. If we're able to outfit athletes at a young age, the opportunities to grow with the player turn into additional sales post-high school sports.Participation in youth sports is at an all-time low, and the correlation with childhood obesity rates being higher than ever can't be a coincidence.Athletes want to stay engaged in the sports they love and are eager to be in control of their safety, their bodies, and their professional careers.Institutions are heavily reliant upon the revenue of these sports. If the frustration of fans (and let's face it, the frustration of players, too) continues to rise, we're at risk of troubling trends that may have adverse impacts on the sport.
Our Ambition

Athletes use Kato Collar both as a preventive piece of safety gear and for return-to-play. Positions that traditionally have not adopted collars are now wearing Kato Collar, such as running backs, tight ends, cornerbacks, and safeties as well as offensive and defensive linemen and linebackers. Our goal is to prevent an injury before it occurs.