We provide highly specialized, evidence-based nutrition to dogs battling cancer.
Sadly, around 6 million dogs develop cancer every year in the U.S. and Canada [1]. Canine Biologics offers the optimal nutrition they need for their best quality of life. Pet parents and veterinarians finally have an enhanced, integrated solution specifically designed to help their best furry friend battle cancer.The diagnosis is devastating, but it doesn't have to mean that a dog's best days are over. Canine Biologics was founded because we believe that dogs with cancer can, with the proper support, continue to have the energy and vitality to run, play, and love as they always have as they battle this devastating disease.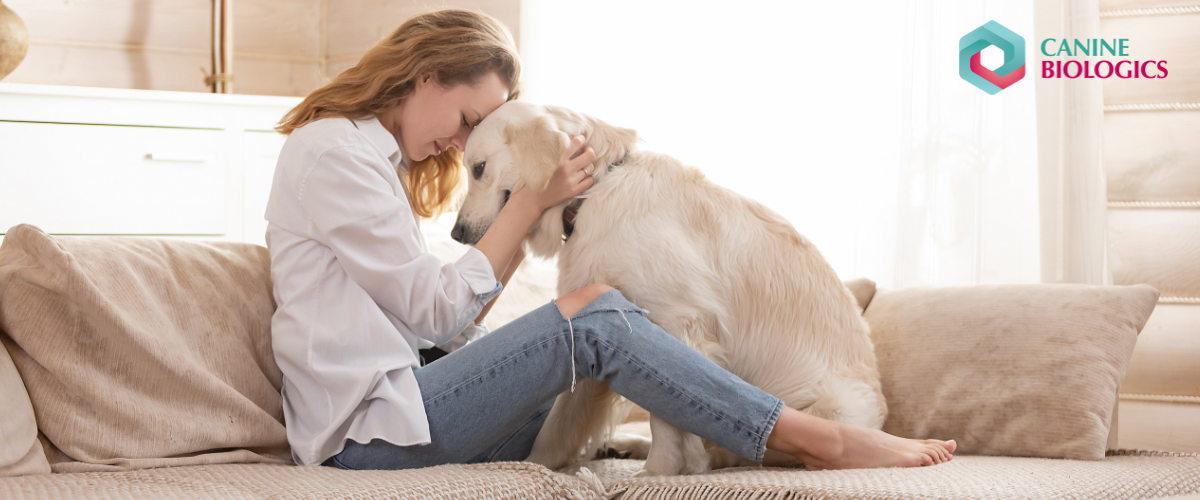 Our Story

An estimated 500,000 dogs per month develop cancer in North America [2]. Current diet options in the market are extremely limited, specifically when it comes to nutrition formulated to support dogs battling cancer. Pet food companies exhibit little product development or marketing in the highly specific, acutely-felt cancer space. Nutrition is increasingly recognized as critical to optimal health outcomes.Veterinarians have limited viable recommendations.Pet parents increasingly want the best nutrition for their dogs.
Our Ambition

We believe that enhanced nutrition to support dogs battling cancer was severely lacking before Canine Biologics. We are dedicated exclusively to developing nutrition systems designed to support these dogs in the fight of their lives.